PROJECT VICTORIA HOUSE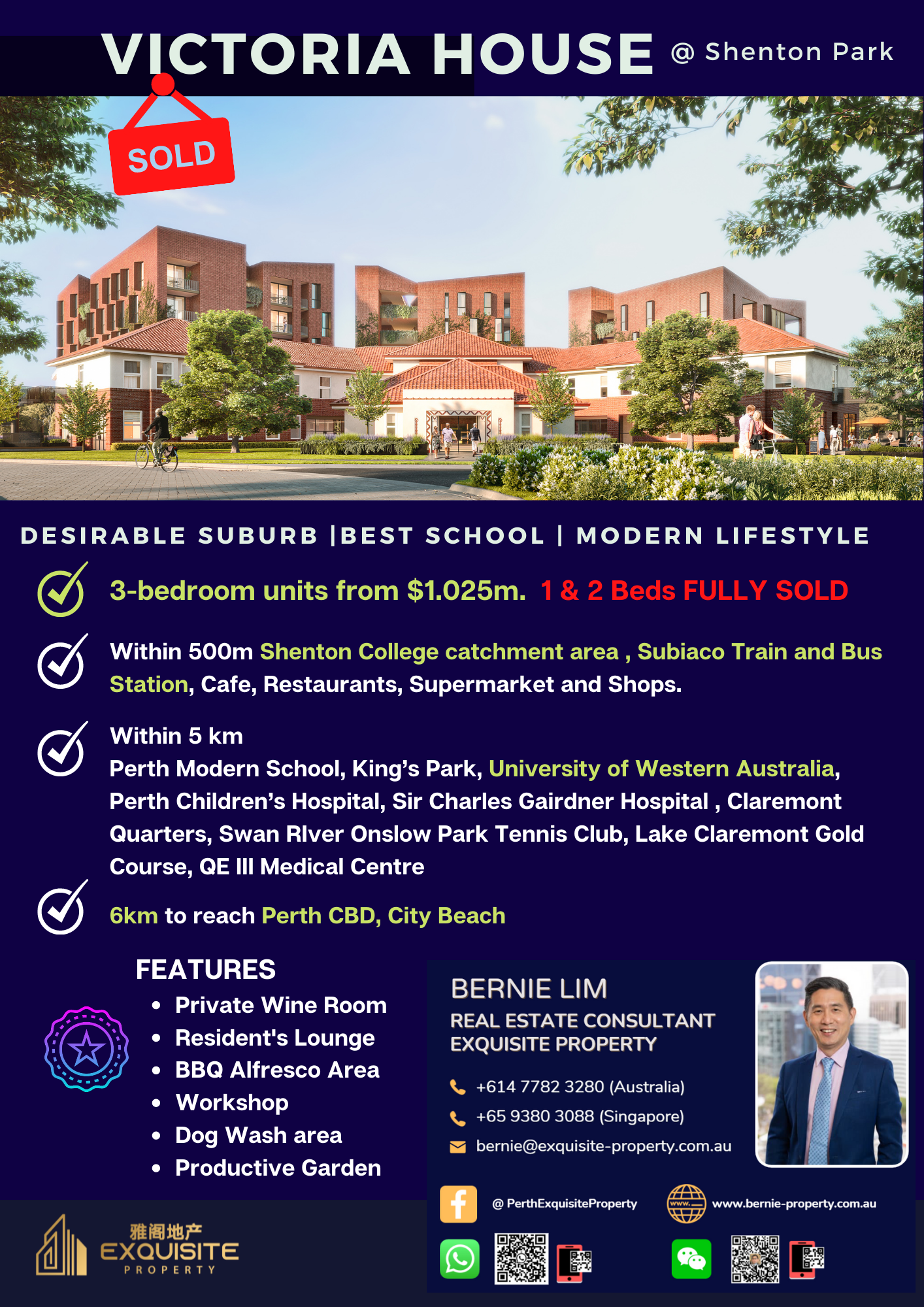 Victoria House is complemented by three architecturally designed, boutique buildings: Ochre, Umber and Siena. Victoria House will deliver a unique combination of old and new, creating an incredibly rare offering for residential living in Shenton Park. It's aimed to delivering a community minded village atmosphere, that will resonate with people who seek a convenient, amenity-filled, inner-city lifestyle -without leaving behind the best of backyard living.

*Information Disclaimer: This page has been prepared for marketing purposes only. It is believed that the source of the information is to be reliable and accurate, but clients must make their own independent enquiries and must rely on their own personal judgment about this information included. Exquisite Property provides this information without any express or implied warranty as to its accuracy. Any reliance placed upon this document is at the client's own risk. Exquisite Property bears no responsibility for the results of any actions taken, or reliance placed upon this document by a client.